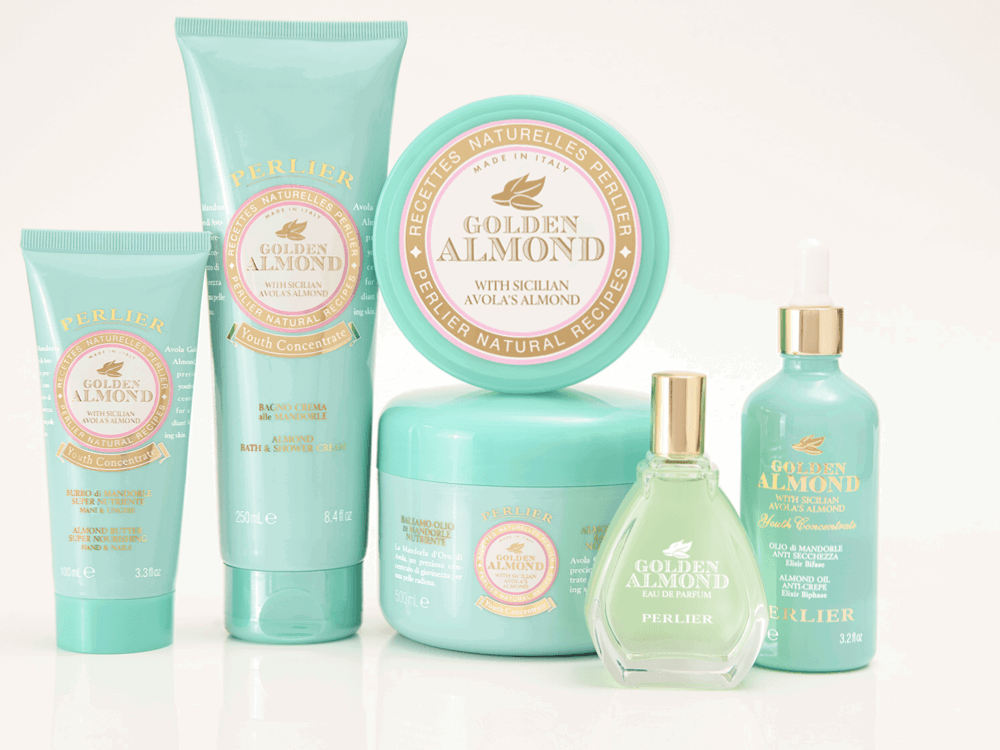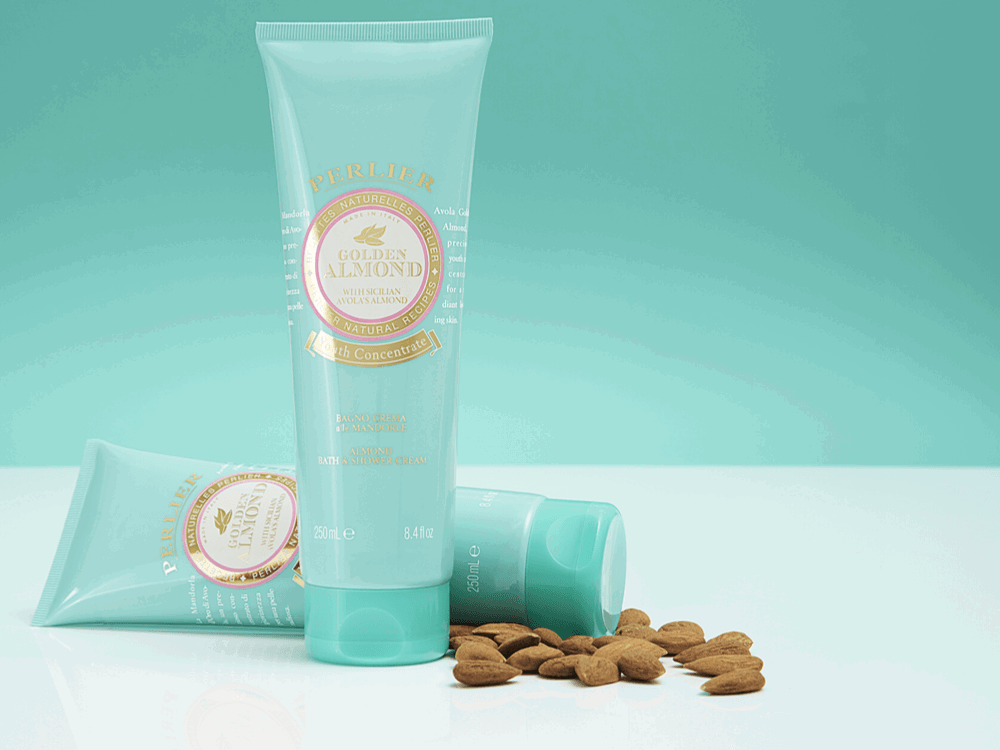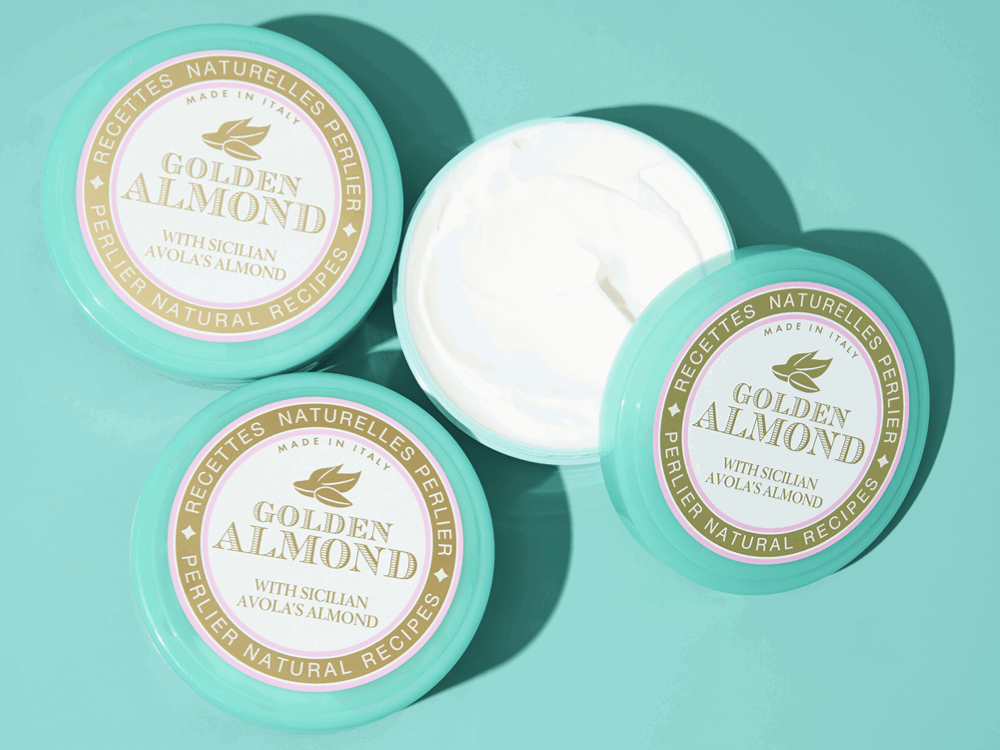 GOLDEN ALMOND BATH & BODY
We've extracted from the Pizzuta Almond a special active ingredient for this rejuvenating collection. This exclusive formula encapsulate this rare and powerful Almond Extract with as much as 1000mg of Vitamin E, Almond Oil, and Almond milk.

In addition to tapping into all of the benefits of this unique almond, we've developed a delicate fragrance from its white blossoms. So rather than an almond scent, this collection has a beautiful, soft and ethereal fragrance. Get ready for a real Italian Beauty Treatment.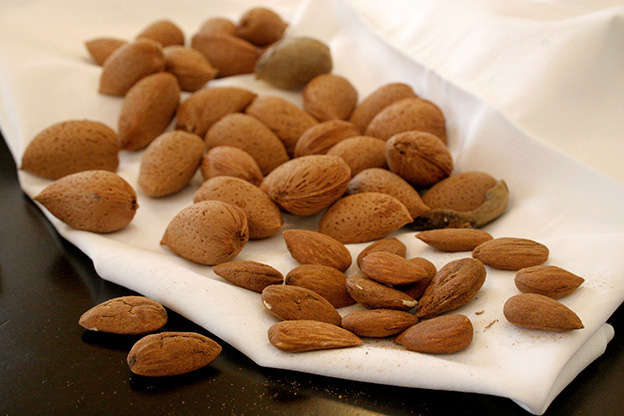 WHAT MAKES THIS ALMOND SO UNIQUE?

Avola's Pizzuta Almond, known as the Queen of Almonds, is one of the finest almond varieties, used in confectionery industry. The production is restricted to Sicily, more specifically to the Provinces of Siracusa and Ragusa, the sunniest in Italy.

It acts as a true "integrator" of vitamins, mineral salts, and omega-3 to help restore a youthful look to the skin. The nourishing almond oil helps neutralize free radicals, protect the look of elasticity, and revitalizes dull and tired skins. The result is a better-looking, smoother, hydrated, firmer, more youthful feeling and looking skin that glows all day (and night) long.
"Godsend!!!
I have tried so many different products for my elbows. They were literally so dry
they looked like elephant knees. I put this on and overnight it softened them. It's been a week and not only are they soft again the color is back to normal. I was so embarrassed to show my elbows to anyone. I swear by this product. I have ordered three in one week span. 1 for home 1 for work and 1 for travel. I'm in love"