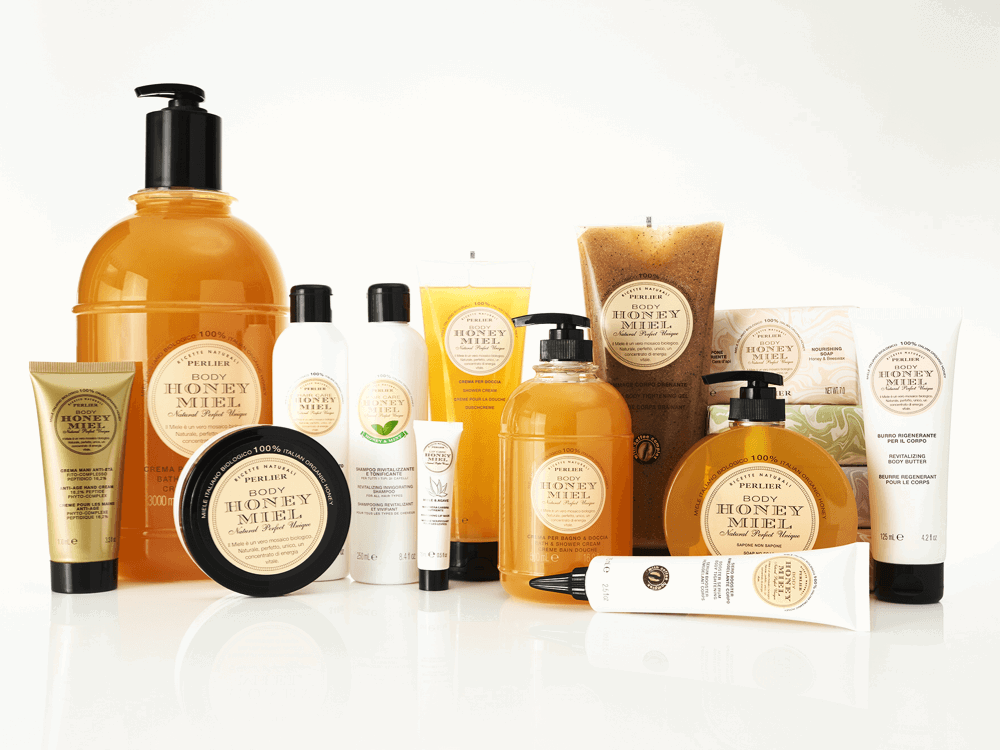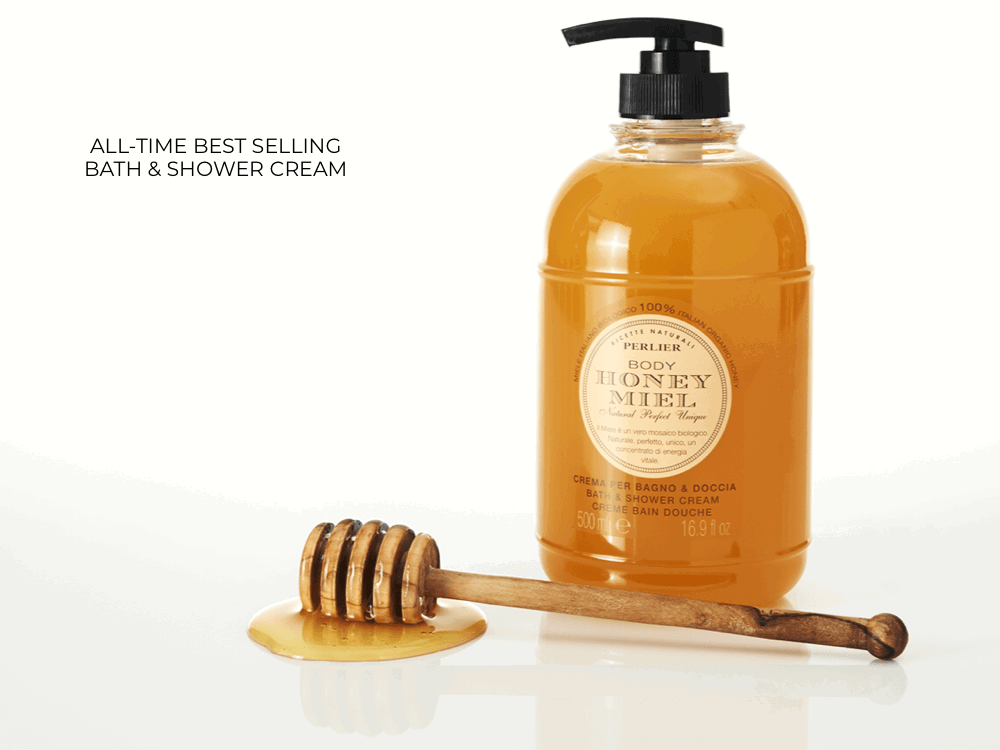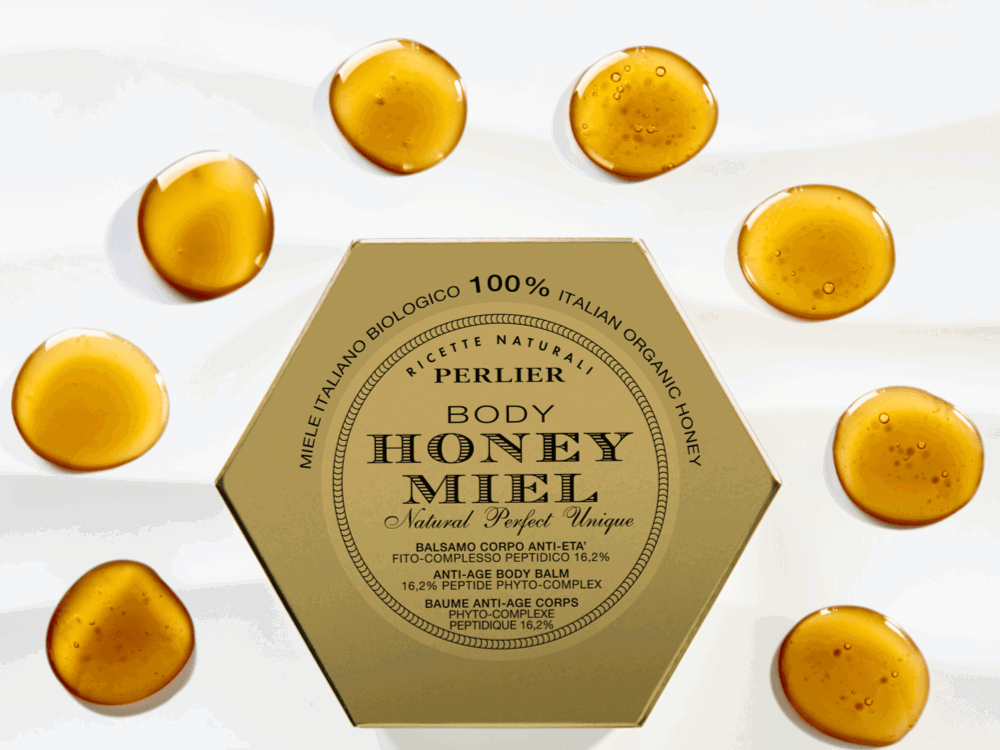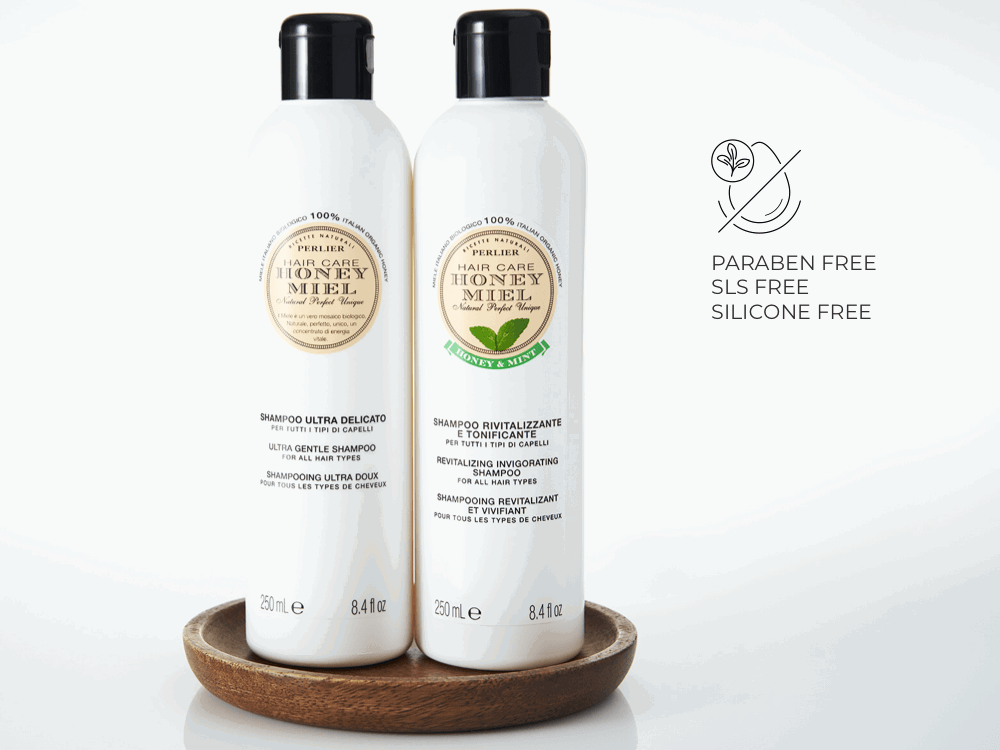 HONEY MIEL BATH & BODY

Honey has been a staple in Italian beauty regimens since ancient times, so it's no wonder we've done more research on the benefits of honey than any other ingredient. And of course, it's the key ingredient in our premiere Bath & Body Collection, Honey Miel.

More than any other ingredient honey characterizes the wonder of nature. Rich in vitamins, proteins, healthy sugars and minerals, it deeply nourishes skin. It's also a natural humectant, so it both hydrates and moisturizes, and has anti-bacterial properties which help prevent pesky breakouts.

Often used in medicine, honey helps promote the regeneration of damaged skin tissue, and in cosmetic preparations it's high energy properties improve tone and elasticity.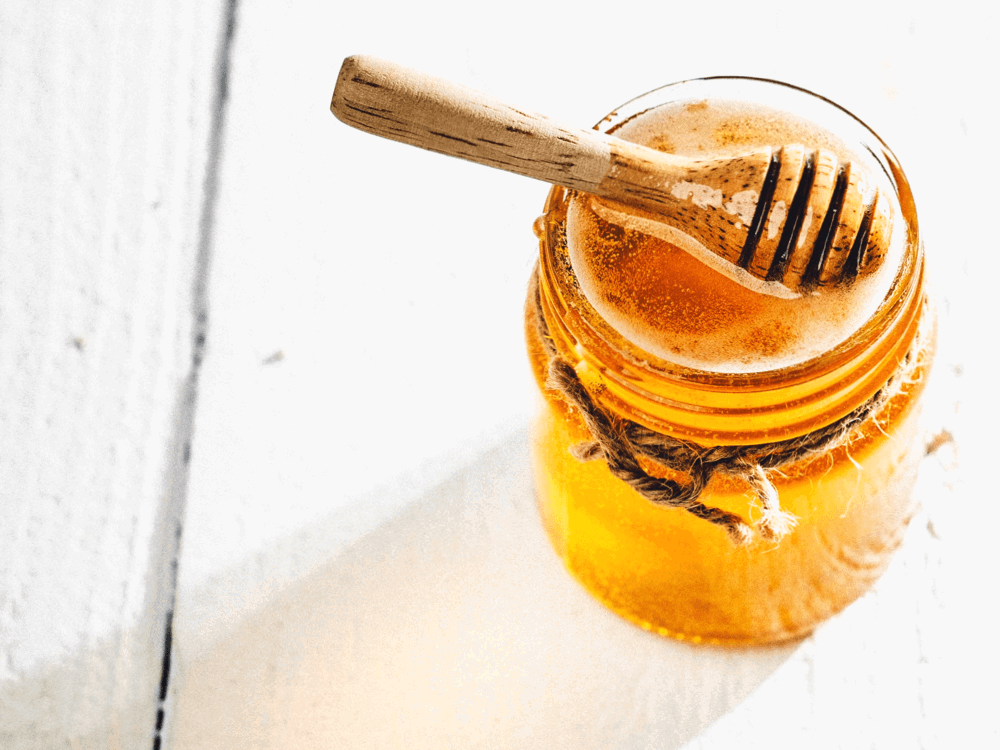 WHAT MAKES OUR HONEY UNIQUE?

Selecting the most effective ingredients for our collections is important, but continuing the traditions of our Italian heritage is just as important. So our honey is always sustainably sourced in Italy and 100% Certified Organic.

For our Honey Miel Collection we use honey derived exclusively from Acacia blossoms, grown free of pesticides, hormones and antibiotics in the heart of Tuscany, and picked only in mid-spring. To ensure the highest quality and efficacy, we oversee every step of the production chain, from honey collection to filling in our production center near Venice.