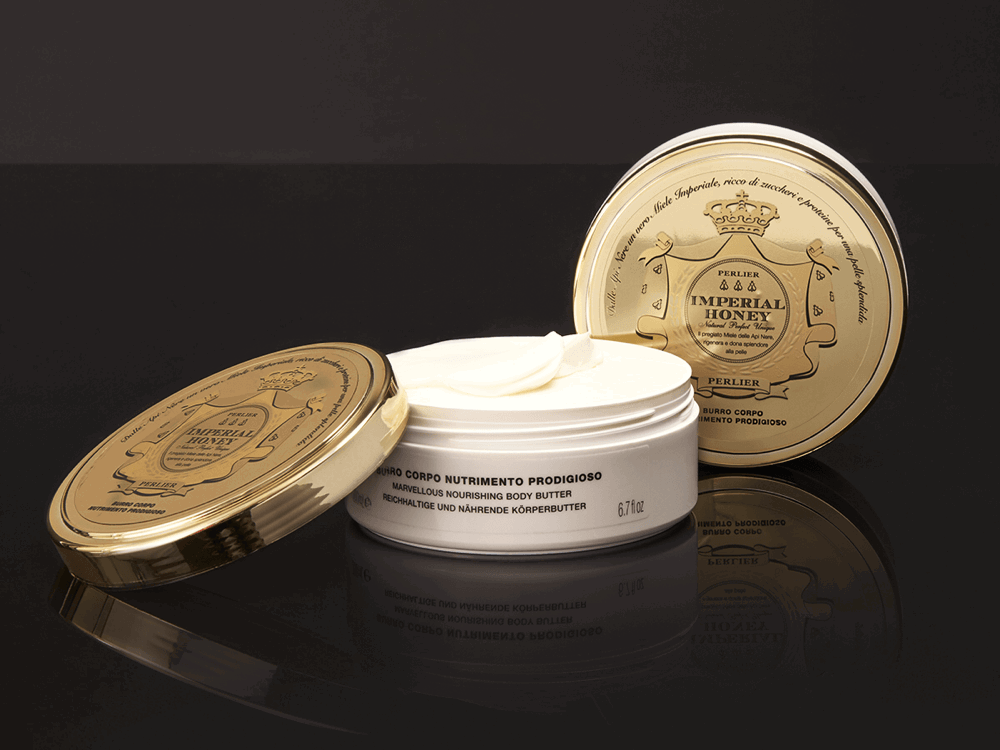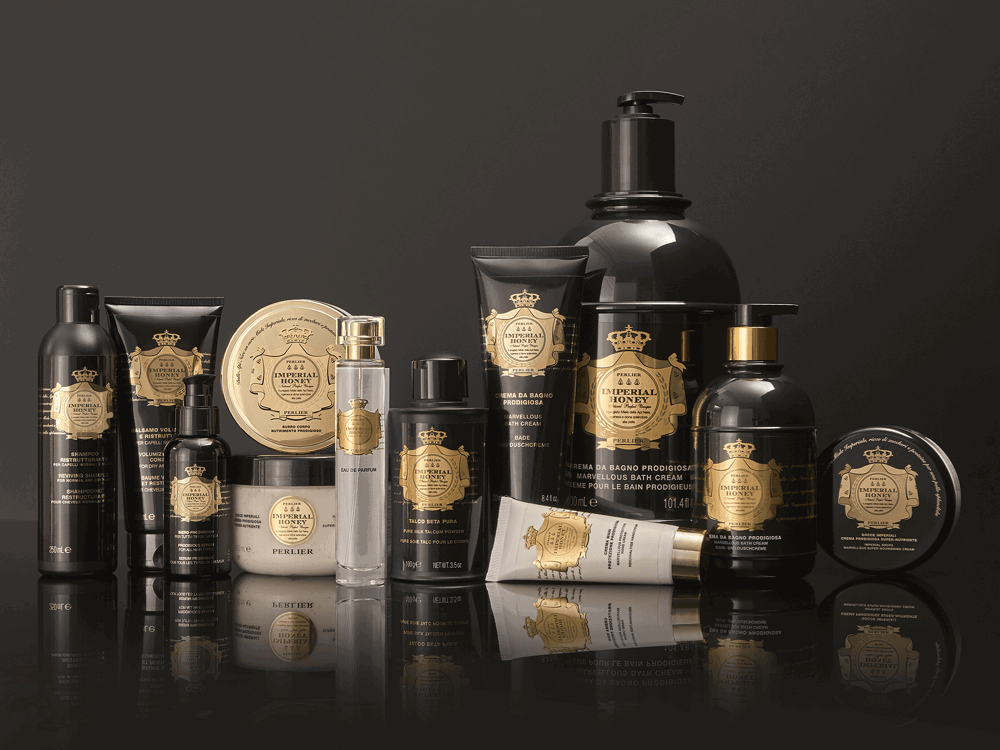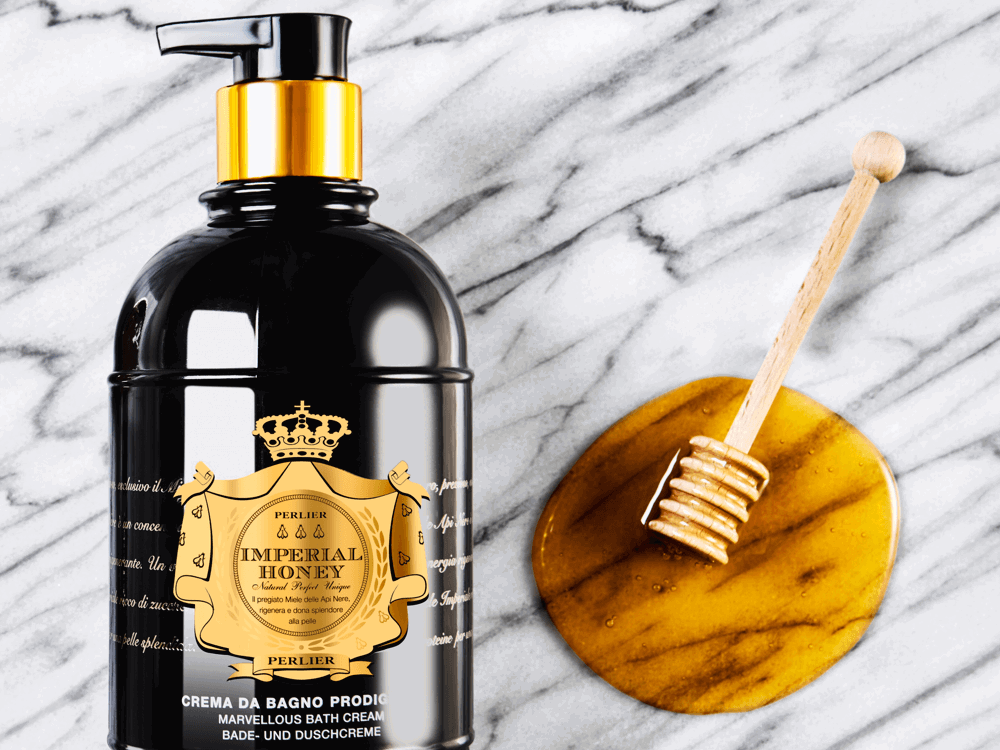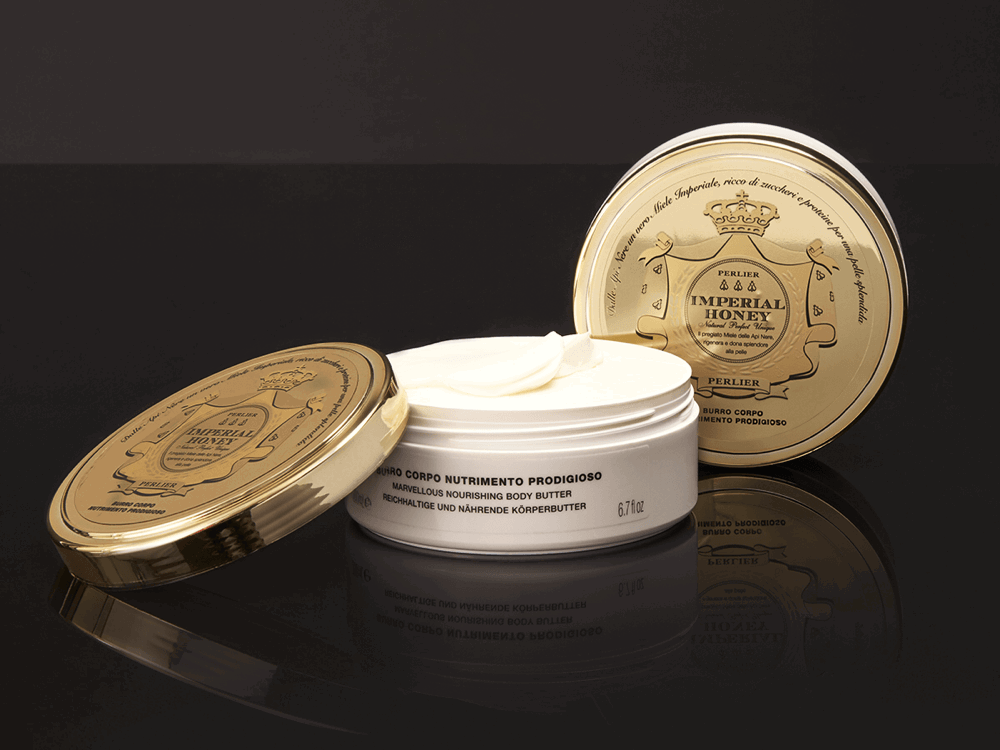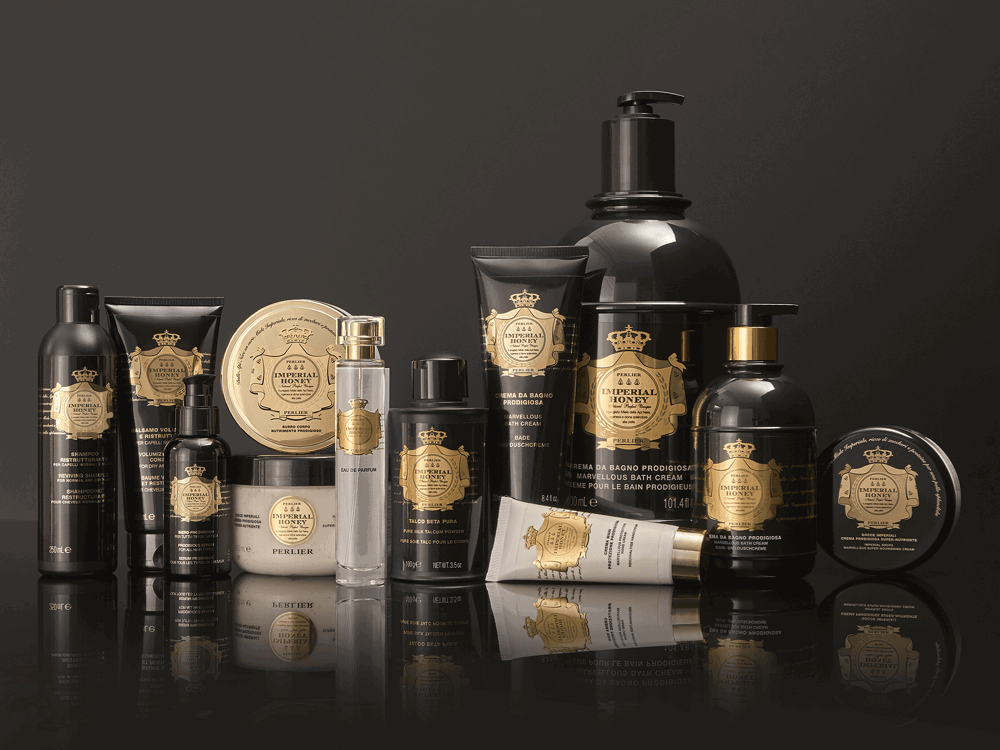 IMPERIAL HONEY BATH & BODY
For this luxurious, age-defying collection we've combined the extraordinary Honey of Black Bees, one of the most valuable and rare honeys in the world, with Royal Jelly, referred to as the "true youth-elixir".


Black Bees honey, an Italian Slow Food Presidium, is valuable and rare as it's 10x richer in antioxidants. It's produced by the Sicilian Bee, a very dark bee, almost black, that has populated Sicily for thousands of years. Currently at high risk of extinction, as beekeepers abandoned working with them in the 1970s-80s to keep up with rapidly increasing demand for honey by importing bees from northern Italy, we are committed to being part of their preservation.


Royal Jelly is the queen bee's secret of eternal youth.
Thanks to this extraordinary food, she lives forty times longer than other bees. With its concentration of vitamins, amino acids, and micronutrients, it's a true natural restorative for beautiful skin.

PRESERVING THE SICILIAN BLACK BEE
To guarantee that Sicily's Black Bees stay pure, reproduction of queen bees takes place on the Sicilian islands of Alicudi, Filicudi and Vulcano where there are no other bees.

There is a sole breeder of queen bees in order to assure
production of pure queen bees. It is distinguished from the common Apis
mellifica ligustica - also known as the Italian bee - because it is black and
has smaller wings. It is so docile that beekeepers do not need to use masks
when removing honey.

It is also more productive, even at high temperatures, when other bees stop producing. It can withstand sudden temperature variations and as a result, it is an excellent pollinator for crops grown everywhere including greenhouses.