AMANDA'S AGE-DEFYING SKINCARE ROUTINE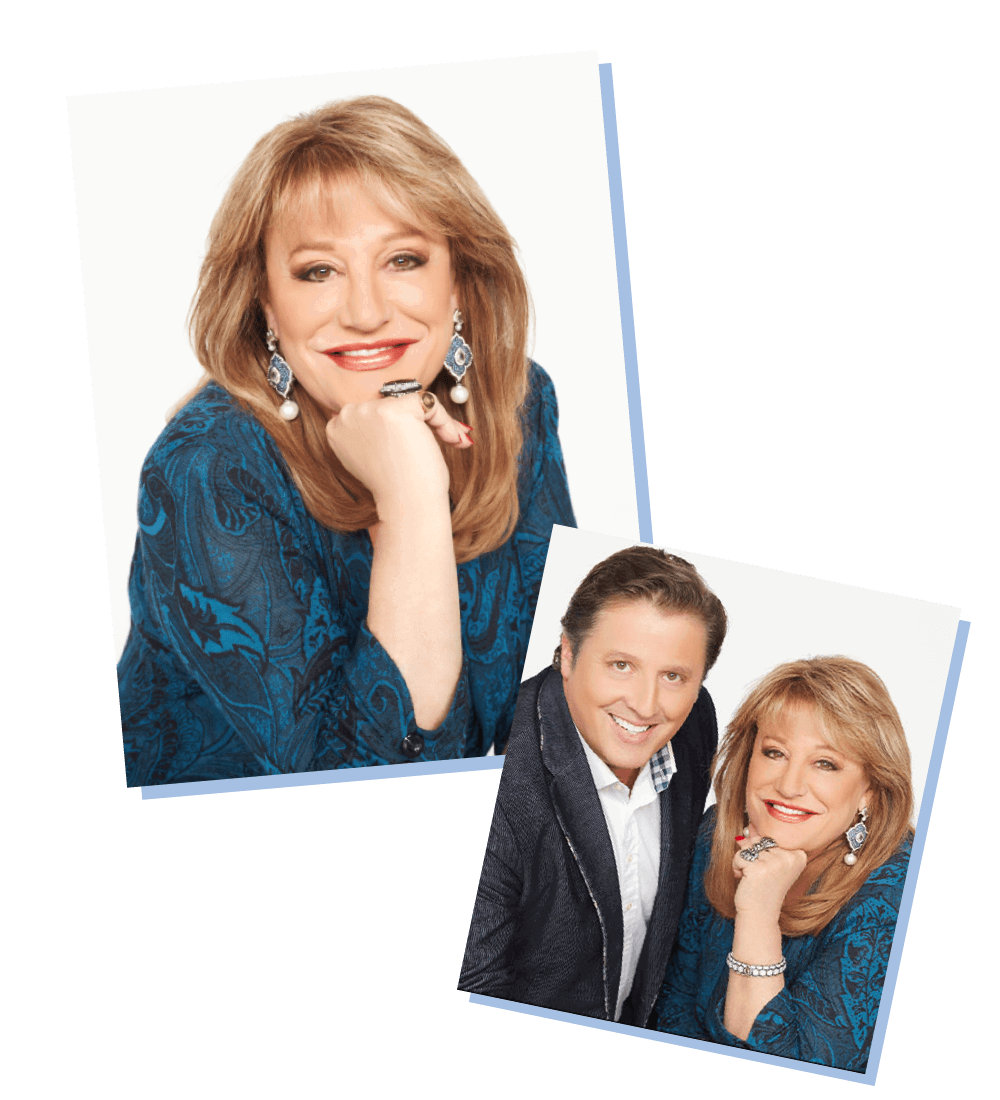 The Secret to Her Timeless Glow


If you've seen Amanda & Skip on HSN you know she has flawless skin. Clearly she's shared her secret with Skip, and now she's sharing it with all of us. She credits healthy living and a carefully-crafted skincare routine for her amazingly youthful look!

Amanda's curated this special collection of products she uses in her morning and nighttime skincare routines exclusively for our Perlier family. And you can save 25% any time you purchase two or more items from her collection. Just enter code AMANDA during checkout- can't be combined with other discounts except free shipping when applicable.
AMANDA'S MORNING ROUTINE


AM Face:


Step 1: Apply Hydro-Zone Smart Moisturizing Face Cream to clean face and neck. This Smart Hydrator is enriched with hyaluronic acid and trehalose, and uses Perlier's Smart Moisturizing system, to capture and transfer moisture to your skin where it's needed most.
Step 2: Follow with Black Rice SPF 15 Absolute Youth Face Cream. Brimming with black rice peptides and acai extracts that are rich in polyphends and anti-oxidants, this powerful cream fights free-radicals and protects against environmental aggressors.
Step 3: Finish with Black Rice Flash Effect Eye Contour to instantly refresh your eyes. The combination of black rice peptides and plant-based biopolymers immediately reduces the appearance of wrinkles and brightens tired eyes.

AM Body:
Step 1: Mix a drop of Shea Butter & Argan Oil with Honey Miel Anti-Aging Body Balm- just enough to fill the center of your palm.
Step 2: Apply to skin in an upwards motion and repeat as needed until applied all over body. The combination intensely hydrates, moisturizes, and protects skin. And the combination of peptides from almonds, organic Italian honey, and pure Royal Jelly in the anti-aging balm stimulates natural production of collagen and hyaluronic acid to keep skin looking and feeling youthful.
AMANDA'S NIGHTTIME ROUTINE


PM Face:


Step 1: Cleanse face with Royal Elixir Face Cleansing Cream or Hydro-Zone Bi-Phase Face Cleanser. Both are gentle and effective cleansers that also help hydrate and moisturize. She likes to alternate cleansers occasionally, so when her current cleanser runs out, she'll switch them up.
Step 2: Like with cleansers, Amanda likes to rotate moisturizers. She follows cleansing with Black Rice 94.5% Pure Hyaluronic Acid or Black Rice Vitamin C Youth Serum. Both intensely hydrate skin and help fight against free-radicals and environmental aggressors.
Step 3: Apply Black Rice Flash Effect Eye Contour to plump the delicate skin around your eyes and minimize wrinkles.
Step 4: Like steps 1 & 2, you can rotate between these deeply penetrating treatments whenever you run out of one. Apply either Royal Elixir Pearls of Youth, Royal Elixir Oil Of Youth Restorative Night Treatment or Black Rice Super Serum to to firm, smooth and promote cellular regeneration.
Step 5: Don't forget the neck and chest. These are often overlooked, and like your eyes the more delicate skin is especially prone to the loss of firmness and elasticity. Apply Royal Elixir Neck & Decollete Serum- enhanced with organic Italian honey, royal jelly, and powerful flower and fruit extracts- to keep this fragile area tight and youthful looking.

PM Body:
Step 1: Apply Pomegranate 3-in-1 Arm Lift Express with a lifting-up motion from wrist to shoulder and under arm. This firming cream utilizes every part of the pomegranate to get the most from this natural wonder. For maximum effect, massage the under arm areas prone to sagging in a circular motion until fully absorbed.
Step 2: Follow up with Honey Miel Anti-Aging Body Balm. Apply all over body to hydrate, protect, and promote cellular regeneration.