The latest innovation from Perlier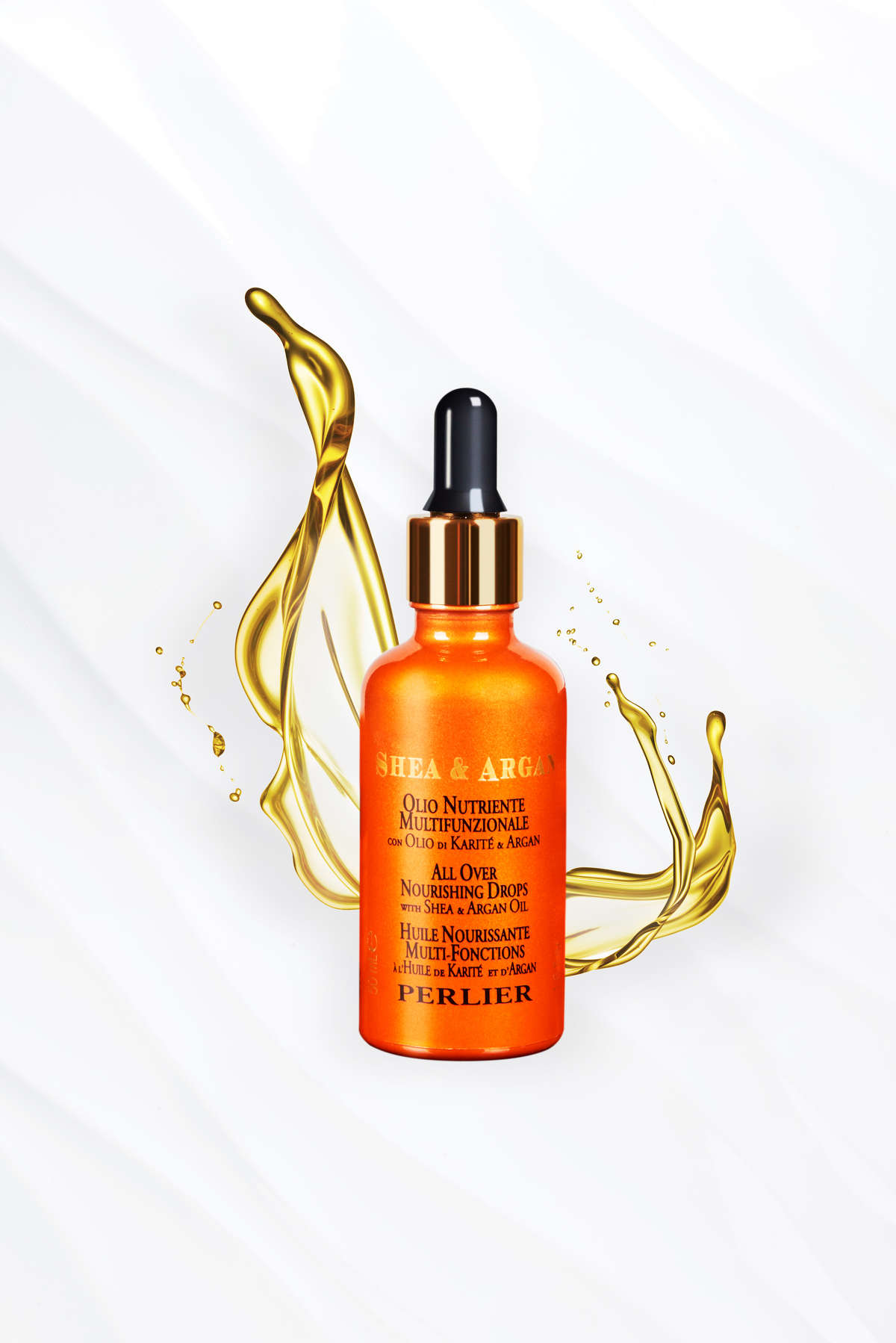 The Benefits of Shea Butter & Argan
Presenting a sumptuous new line inspired by the Essence of Life and the beginning of time…Introducing Shea Butter & Argan by Perlier, a luxurious textured body treatment collection derived from the world's
most precious, 100% certified organic, anti-aging elements, Shea butter and Argan oil.

Harvested in the heart of Africa, where hundred-year- old trees flourish in century old fields, Shea butter and Argan oil are filled with extraordinary elasticizing, regenerating and anti-aging properties.

Able to improve the appearance of collagen and diminish the appearance of wrinkles dramatically, Perlier's Shea with Argan floods the skin with nutrients and hydration to return the skin of youth and deliver the most radiant and beautiful looking complexion.

Perlier Feature: Shea & Argan

A super moisture nourishing oil that contains ingredients rich in Omega 3, 6, and 9Gives facial skin a radiant appearance and moisturized complexion. It Helps to thoroughly hydrate and nourish your body with moisture.


Ideal to help nourish cuticles with moisture and hydrate your hands
Perfect as a pre-shampoo pack to help nourish dry and damaged hair and diminish the appearance of frizz and split ends
Other Shea Butter Products